"My experience at LCC in Lithuania has shown me what it means to fully embrace a culture different from my own. I have been exposed to various cultural differences and ways of life by rooming with three Ukrainian students as well as living on a co-ed floor with students from countries such as Syria, Iraq, Armenia, and Ukraine. I find myself asking others about their study abroad experience and I have concluded that LCC has provided me a much broader and deeper experience than I could have ever expected or imagined. It has pushed me to form a better version of myself personally and as a professional as I work with a diverse clientele from a variety of cultures and backgrounds. I believe that this semester abroad has provided me with a holistic view at working collaboratively with others and maintaining a greater self-awareness." - Cameron, '20
Local and International Opportunities
Social work students have the advantageous opportunity to study abroad during their third year of study. Messiah's Intercultural Office connects students with study abroad programs that brodens their horizons and furthers their social work education by studying in a new environment. In the past, social work students have studied in England, Thailand, Uganda, and Harrisburg. For information on which programs are recommended by the Intercultural Office for our department, follow this link.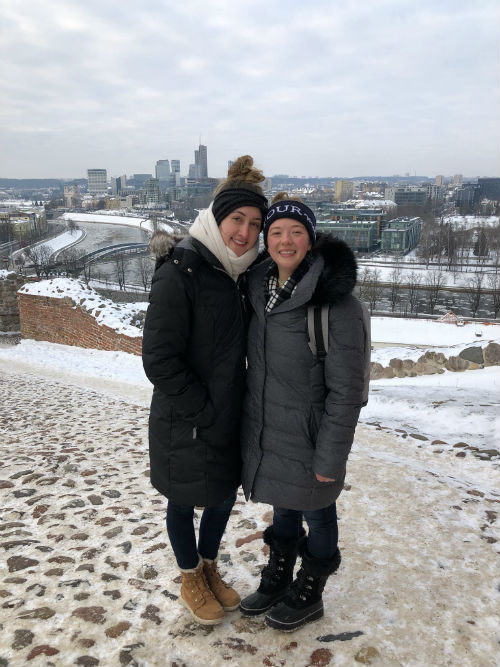 Uganda Practicum
Senior social work students engage in 450 hours of field work during their Spring semester. The Uganda Practicum is offered for students that want to complete their field work abroad. Erika Kester, class of 2020, is currently studying at the Uganda Christian University and would love for you to follow along with her journey through this link!
Click here to find out what you could do for your senior internship in Uganda.
Chicago Semester
Social work students have the incredible opportunity of completing their senior field placement in Chicago, Illinois. Chicago Semester is a program that provides students with professional experience in a densely-populated and diverse city. Students further develop their cultural competence skills from being immersed in such a unique environment. The program is tailored toward students that seek to explore their area of interest and obtain valuable experience working directly in the field. Follow this link to learn more about how Chicago Semester is a once-in-a-lifetime opportunity for our social work students.