Thursday, July 9, 2020
Category: Topical
10 reasons students and alumni love Messiah University
Finding the college that is the "perfect fit" can feel like an impossible task. We get it. So we took to social media to ask our students and alumni "Why did you pick Messiah University?" Here is what they said.
1. It feels like "home."
There's something about driving up to campus and getting that "welcome home" feeling. Friendly faces and genuinely helpful people who want the best for you will surround you. You can't help but feel like you belong here.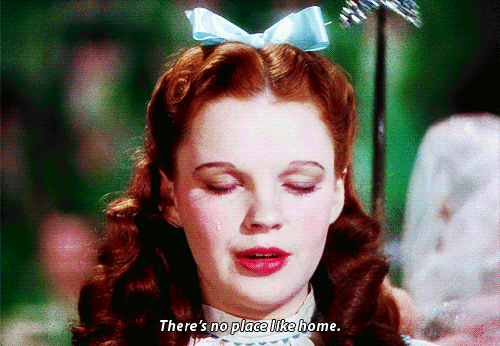 "From the first moment I set foot on campus, it felt like I was home. I fell in love with the beauty surrounding me. Everyone I met was incredibly friendly and genuinely wanted to help me in any way they could. The giant library was definitely a welcome bonus! It was the place I knew without a doubt that God was leading me to call home." @becomingliv
"I knew I belonged there. I decided I attend Messiah because I felt a belonging and a sense of home there. It was a safe and comfortable environment that reminded me of a bigger version of my fun, loving, and supportive youth group back home!" @mrs.amandawingate
2. Study abroad and service opportunities
Students have studied in more than 40 different countries. You will have the option to study from programs ranging from three-weeks to an entire semester! Not to mention, there are opportunities to serve abroad through the Agape Center for Service and Learning with programs such as the Collaboratory for Strategic Partnerships and Applied Research , or AROMA Sports Ministry for a short-term service trip abroad.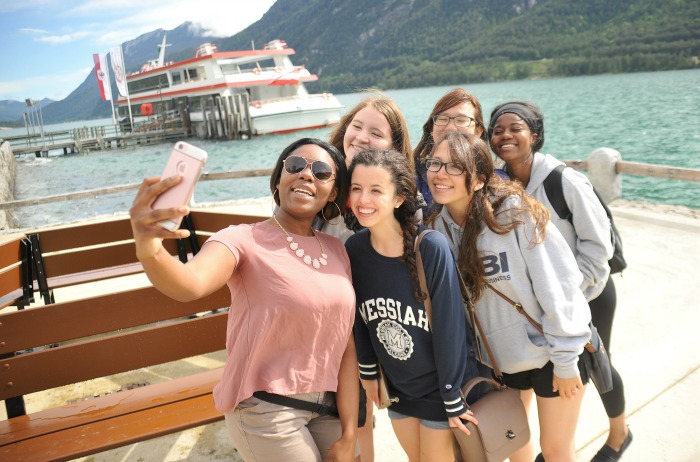 "I chose Messiah for a few reasons. One was because of the amazing opportunities that Messiah offered to study abroad. No other schools that I applied to had such a wide variety of opportunities and encouraged its students to get out of their comfort zones." @britkneeannel
3. Our favorite word: community
Ah yes, we love our community here. Messiah's goal is to bring together students from different backgrounds who reflect the variety and richness within God's kingdom. Community comes from the thousands of students who make Messiah's campus thrive—with fulfilling friendships, passion for Christ and commitment to academic excellence.
"I visited a lot of campuses, but the day I came to Messiah, I immediately knew this was my school. Everywhere we went, students smiled, said hello, offered us direction, and stopped to get to know me. I left that campus tour with friends I still have today. "Community" is a cliché word on campus, but it's for a good reason - the students and staff become family, and Messiah becomes home." @jcapo73
4. Small school environment
As a private, Christian university, we currently have 2,709 students enrolled in undergraduate programs. It doesn't take long to grow familiar with faces and places. This also means we have smaller class sizes which is a preference for many of our students.
"I realized that in a smaller environment, I have more of a chance to get involved. I feel like my participation would be more valued. My voice would be louder, and I'd make a greater impact. Plus, this college not only promises to make sure I know what I need to know for my career field, but will also seek to challenge and strengthen my worldview and walk with God. I'm excited to join this close-knit, Christ-centered community this fall!" @izzy­_segui
5. Stellar academic programs
We offer 150+ undergraduate and pre-professional programs, and 35+ graduate degrees and certificate programs. These programs include Bachelor of Arts, Bachelor of Science, Bachelor of Music and various master's degrees, and include extensive off-campus study, individualized majors, independent study, service-learning and internships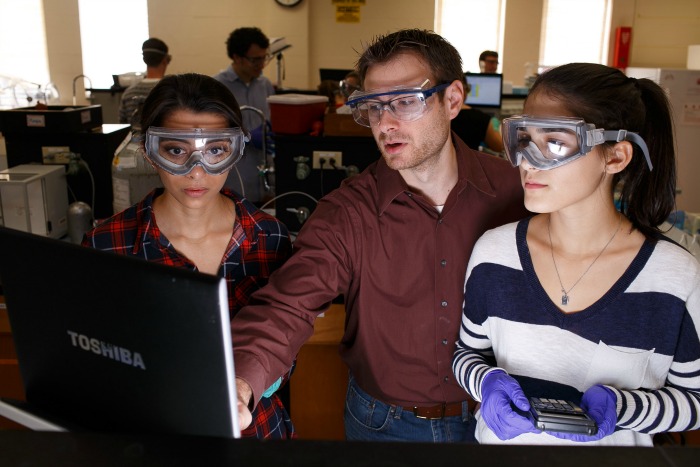 "I chose Messiah because I wanted to attend a school that had both the major I wanted and had a strong foundation of Christian beliefs. I wanted a school where I could flourish both academically and spiritually and as I look back on my 4 years, I could not be more thankful for all that Messiah has done for me. There is nowhere else I would want to attend." @omgitsbrees
6. Outstanding athletics (Go Messiah!)
With 22 NCAA athletic teams, Messiah's athletics program focuses on developing NCAA Division III athletes while developing Christian character. Our teams have won 31 NCAA Division III National Championships since 2000.
7. Professors with a greater purpose
Messiah University's faculty hold degrees from nationally and internationally recognized schools. They actively contribute to research, scholarly writing and artistic works. Our professors teach from experience and expertise. Many have coverage in the Associated Press, Christian Science Monitor, Christianity Today, CNN.com, Forbes, Washington Post and more.
"I loved the idea of having professors that invest in you as more than just students. To this day, this holds true. Messiah professors are genuine, supportive, and passionate about what they do!" @aangowski

"My advisor was my second mom, my mentor for all four years. She pushed me to take initiative I would have never thought of. From studying abroad to being president of the Messiah Public Relations Association, those experiences were obtainable because of the size of the school." Liz McNeal '15
8. Deepened faith
Messiah weaves opportunities for spiritual growth —chapel and worship services; small groups; ministry outreach teams; and community service and mission trips—throughout the college experience. Students will hear clearly our mission "to education men and women toward maturity of intellect, character and Christian faith in preparation for lives of service, leadership and reconciliation in church and society."
9. Limitless food options
From The Falcon, The Union Café, Lottie Nelson Dining Hall, Café Diem and Messiah University Catering, Messiah is committed to provide a wide variety of great-tasting, nutritious, wholesome foods. Students do not just eat in these locations; they become an essential part of the college experience and provide some of the best memories. Students eat in an enjoyable environment to socialize, learn and interact. Some of the favorites include the traditional chicken cordon bleu, popcorn chicken and, of course, toll house pie.
"Because popcorn chicken day in Lottie." @diemgange
10. Scenic campus
Located just 12 miles from the state capital of Harrisburg, Messiah University is nestled on 375 scenic acres. Visitors and students quickly notice the beauty of the picturesque Yellow Breeches creek that runs through our campus, listening to a lecture in one of our state-of-the-art academic buildings, watching a soccer game Starry Athletic Field, hanging out at a concert in Larsen Student Union, or simply enjoying the beauty of campus, God's beautiful creation will be all around you. (Check out this aerial video of Messiah!) Messiah is also a short distance away from the busy cities of Philadelphia, Baltimore, Washington D.C. and New York.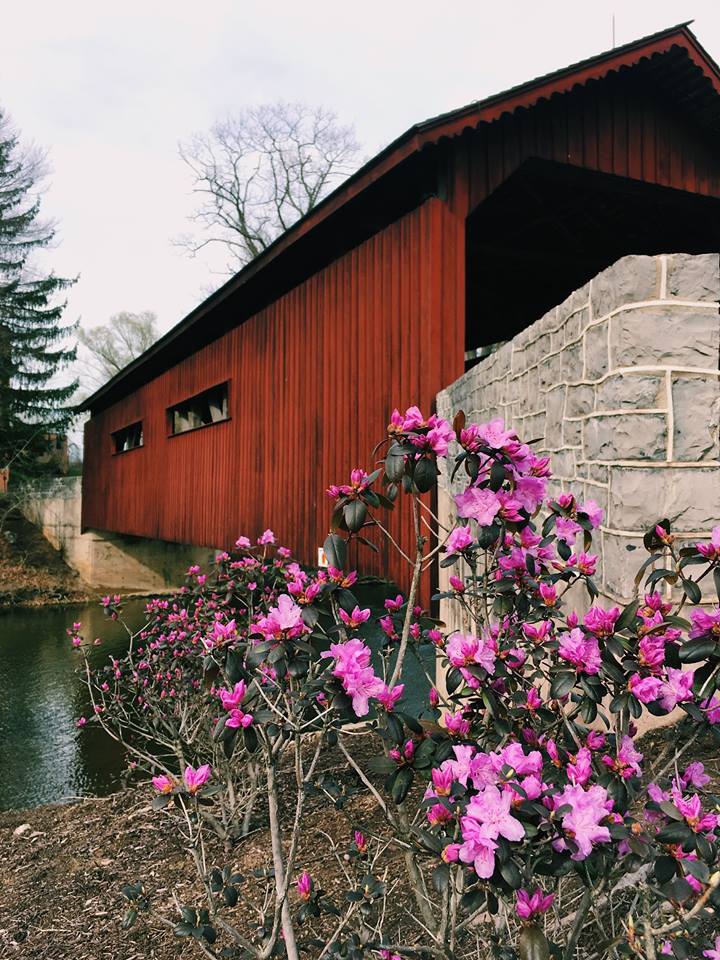 "Messiah's campus is really pretty, it's very calming and there's a lot to see." Simina Antal
Here at Messiah University we believe that learning from each other is part of what it means to be an authentic Christian community. Whether this is home away from home or your alma mater, Messiah is committed to helping and challenging you to know how God is revealed through scripture, to be a follower of Christ and to do whatever mission, vocation or service God has called you to.