COMMunity News
The Department of Communication holds a lot of events and opportunities for students to engage in the department COMMUnity outside of the classroom. Read more about the latest student, faculty, and department news!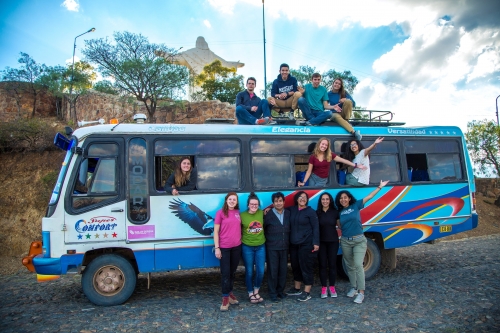 Agape Center Returns Film Student to a Home Away from Home
For some students, going to Bolivia on a service trip sounded like a fun adventure. For film and media arts senior Joshua Lindquist, it sounded like returning to a place he once called home. When Lindquist was in seventh grade, his family moved to Bolivia for a year while his father, a professor of Biology and Environmental Science, was on sabbatical conducting research.

"Since being there as a kid, my perspective has changed. Now that I am going back as an adult, I am more culturally aware," Lindquist said. This trip marks the second time he has traveled back to Bolivia with the Agape center. He attended the summer 2017 trip and returned a year later for the summer 2018 trip.
Read More
Communication professor leads Kenya cross-cultural
"Jambo! (Hello!)" was the first of many Swahili words that communication professor Dr. David Dixon taught the group students he took to Kenya this J-term, one of whom was public relations and psychology major Alli Williams (the author of this article).
Dixon has deep roots in Kenya. His parents who were missionaries moved their family to the country when Dixon was in first grade. Dixon and his brothers attended a school for missionary children in Kijabe, Rift Valley Academy, where he graduated before coming back to the states to attend Messiah for college. With many friends and family still living in the area, Kenya still feels like home to Dixon and he continues to go back every few years.
Read More
CultureConnect Panel Tackles Fake News for Media Producers and Consumers
Accusations of "fake news" seem to be everywhere these days. Claims come from people inhabiting all regions of the political spectrum, making it hard for the American public to decipher who to trust.
This year's CultureConnect event, titled "A Survivor's Guide to the News", took place November 15 discussing this issue. Panelists included news directors from PennLive, WITF and ABC27, as well as communication professor Dr. Ed Arke and Becky Kimmel '18, the editor-in-chief of Swinging Bridge Magazine.
Read More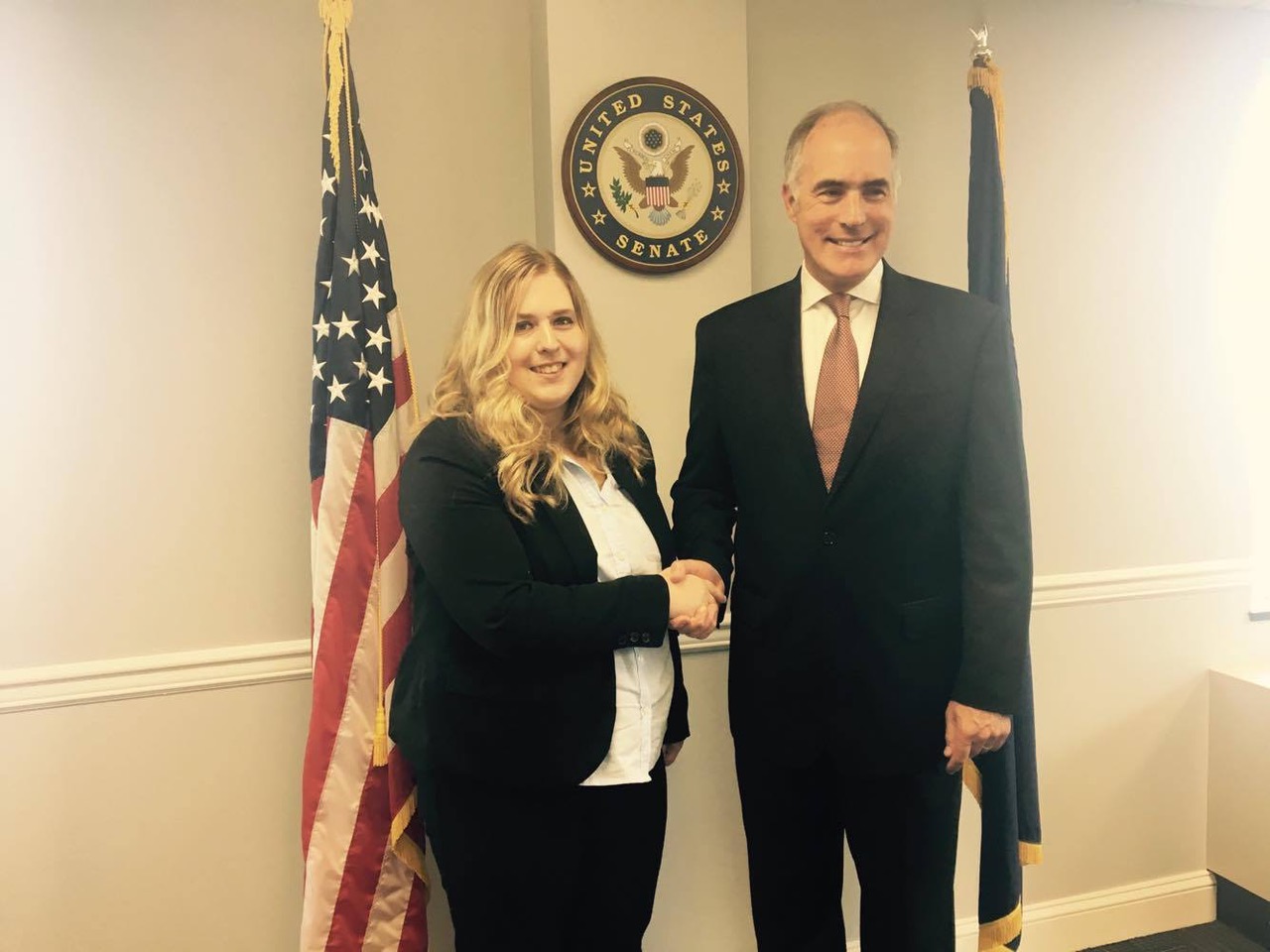 Communicating to Change the Nation
COMMunity member Sarah Fertsch '19 is using her communication skills to change lives. Combining her passion for communication and politics, Fertsch is currently an intern for the Arc of Pennsylvania, a lobbying group in the state legislature for individuals with intellectual and developmental disabilities.
Read More
"Commraderie" Newsletter Archives
COMM News = "Commraderie"
For many years, the Department of Communication regularly published an e-mail newsletter that featured articles about the latest happenings and highlights of our Department. In spring 2015, we decided to change up our format by posting individual articles and Alumni profiles on our website with links from our social media pages. This allows us to communicate more frequently with timely information. To view older issues of the Commraderie newsletter, click on the links below.