Academic Year Hours of Operation
Monday thru Friday
7:30 a.m. - 2 p.m.
Hours subject to change
---
The Café @ Winding Hill is located inside the Graduate Programs facility. Take a tour of this amazing facility and stop in to see Drena for a custom prepared espresso and delicious meal!
The Café @ Winding Hill offers a variety of hot and cold entrées, specialty items, Grab & Go treats, healthy snacks and desserts, as well as, hot and cold beverages. Staff and Students, use your ID card. Your ID card accounts all work exactly the same at the Café @ Winding Hill as they do on campus. Enjoy!
Meal Plan Available!...we have added a Graduate Student Meal Plan. The Ala Carte plan gives you the convenience of having the meal plan loaded on your Messiah University ID plus offers a discount on purchases. Please click here for the Graduate Student Meal Plan form. Please return the completed form to the Dining Services Office in ECC or to Drena in the Café @ Winding Hill.
Food Allergy Notice
Foods labeled as "Gluten-Free" have been prepared with gluten-free ingredients. Please be advised that this restaurant is not a gluten-free facility. Products may contain trace amounts of gluten.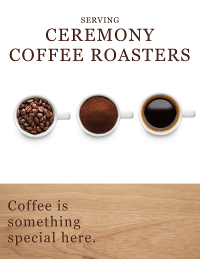 Graduate Programs
Thinking about pursuing an advanced degree or certificate online? Are you seeking an online, flexible and affordable graduate program taught by accomplished faculty from a Christian faith perspective? Then Messiah University could be a great fit for you. Messiah's graduate degree and certificate programs are designed to challenge your intellect, engage your faith, and fit your busy lifestyle.
For more information about our Graduate Programs, please click on Graduate Programs.

Meal Plans
Special Hours
Monday, October 16 -


Sunday, October 22
Closed
Grad Fall Break
Monday, October 23
Regular Hours Resume
Hours subject to change