Meet Shayna
Hometown: Port Jervis, NY

Degree: B.S. in Marketing (2014); M.B.A. in Management (2018)

Why I love Messiah: I love learning and I love my friends, so Messiah's blend of strong academics and activities paired with time to focus on creating lifelong friendships is the perfect fit for me.

My friends would describe me as: Social and ready to serve and listen at any time.

Favorite spot on Messiah's campus: Definitely a tie between Larsen Student Union and Murray Library.

Favorite meal served in Lottie Nelson Dining: I'm crazy about the s'mores bars they serve for dessert!

Best place to visit around Messiah: I love baseball, so in the fall it's definitely City Island in Harrisburg where the Harrisburg Senators play. The rest of the year it's Baker's in Dillsburg, any time, day or night!
Hi there! My name is Shayna and I serve all of our homeschool and cyberschool students and families who are interested in Messiah. As a former homeschooler myself, I valued the opportunity to combine my faith with my academics in grade school. When it came time to find a college, I was so excited to learn that not only would I be challenged intellectually at Messiah, but that faith would be incorporated both in and out of the classroom. Leveraging my dual- enrollment credits from high school, I was able to graduate in just three years with a degree in marketing.
Now in my role as admissions counselor for the past eight years, I love helping fellow homeschool and cyberschool students navigate the college search process and connect to Messiah's deep and intentional community. Don't hesitate to reach out to me, I'd love to hear from you; and hope to meet you in person on campus soon!
Territory Served
Homeschool
Cyberschool
States
Alaska
Hawaii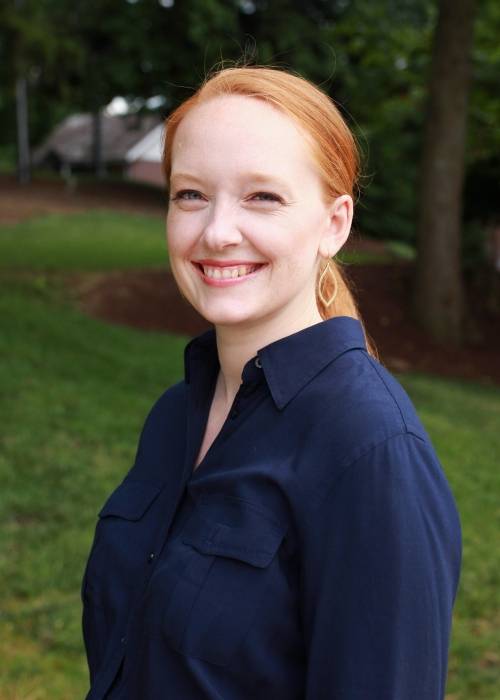 Shayna Mark
Director of Undergraduate Admissions