Travel Assistance Program for Campus Visits

Messiah University invites you to experience an on campus visit with our Office of Undergraduate Admissions! We recognize that visiting campus might create a financial hardship and we would love to help. We are pleased to offer travel assistance in the form of gift cards valuing from $50-300 to help cover travel costs associated with a campus visit.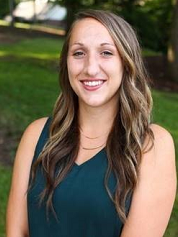 Kristin Thomas
Director of Admissions Hospitality
Qualifications
Register and attend an official on campus visit or event offered by the Office of Undergraduate Admissions.
Open to high school juniors and seniors or students planning to transfer from another college or university.
Details
Interested students must complete and submit the campus visit travel assistance program form two weeks prior to the planned visit to campus.
Qualifying students will receive the travel assistance gift card from the Office of Undergraduate Admissions during the campus visit experience.
Travel assistance gift cards will not be issued if the student does not attend the scheduled visit.
Travel assistance gift card amounts are determined by the admissions staff and are based on distance to campus from the student's home address.
We love having family members join us for campus visits; however, the travel assistance gift cards are only available to prospective students.
Upcoming Visit Opportunities