Now Hiring!
Would you like a free meal? Stretch those Dining Dollars and build that resumé. Come work for us!
Click here or email dining@messiah.edu for more info!
Gifts for Your Student card selections for the '23-'24 Academic Year
Gluten-Free Gift for Your Student card redeemable at the Union Café!
All gift cards are sent via campus mail and will expire on Friday, May 3, 2024.
Please allow up to two (2) business days for receipt.
**Please click on the item to be connected to the Order Form.**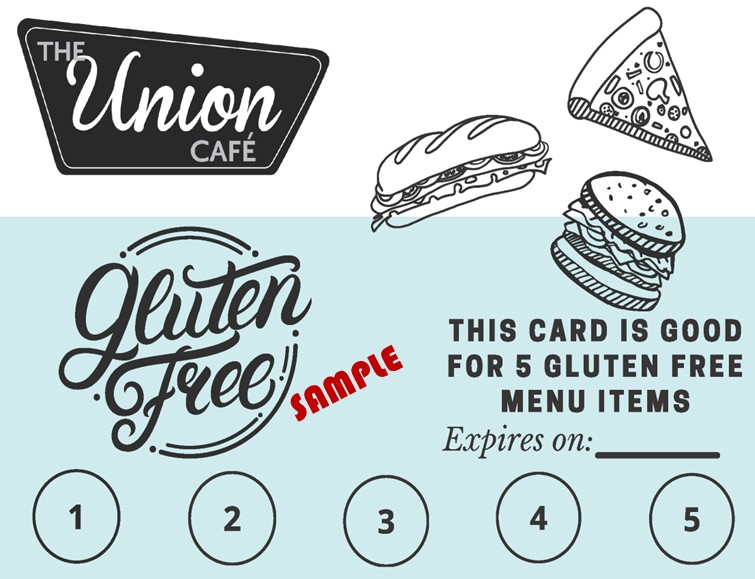 Gluten-Free Union Café
$35.00
Does your student prefer the gluten-free options at The Union Café? With this card, your student can enjoy items such as GF Grilled Chicken Sandwich or maybe the GF Burger Combo. Other offerings may include the GF Flatbread, GF Burrito Bowls or GF Playa Bowls.
Buy This Product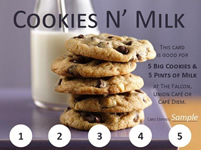 Cookies 'N Milk
$16.00
A prepaid gift card for your student to enjoy this time-proven comfort. It's the next best thing to home-baked. Card is good for five big cookies and five pints of milk at either the Union Café or The Falcon.
Buy This Product