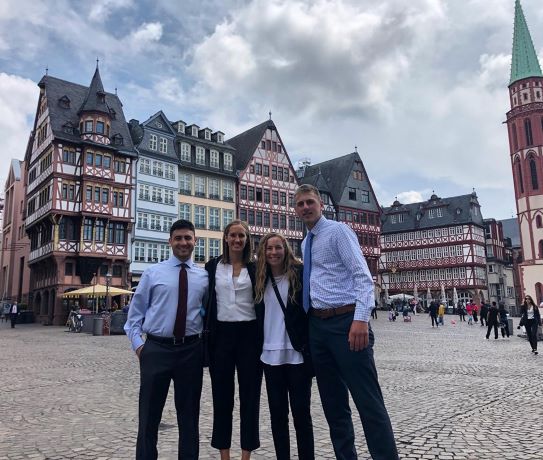 COVID-19 Program Update:
Messiah University has determined that running the regular International Business Institute will not be possible for Summer 2021. The time frame necessary for effective advanced planning and recruitment combined with the uncertainty of COVID-19 has made this decision inevitable. The IBI program is happy to announce Summer 2021 online course offerings for the program classes which include Global Business Systems, International Trade & Finance, Global Marketing & Global Business Strategy. These courses will continue to be taught by the International Business Institute's experienced faculty.
Messiah students in the International Business major should discuss their options with their advisor for the most effective planning. While it is sad that the program will not be operating its normal schedule this year, programming and planning for 2022 is already underway and we all look forward to the day when we can enjoy the experiential learning and one of a kind programming that the International Business Institute offers students.
Please email us if you want to receive regular updates on the IBI 2021 and 2022 programs at internationalbusinessinstitute@messiah.edu.
Online class options can be found here: https://www.messiah.edu/info/20581/international_business_institute/840/course_descriptions
2021 Criteria for acceptance:
Students are generally eligible after the successful completion of 75 credit hours.
Successful completion of the following prerequisite courses:

One year of economics, both micro and macro elements
One course in accounting or finance
One course in management
One course in marketing
Note: these may be adjusted in consultation with your IBI campus advisor and the Managing Director of IBI.

Overall GPA of 2.75 or better