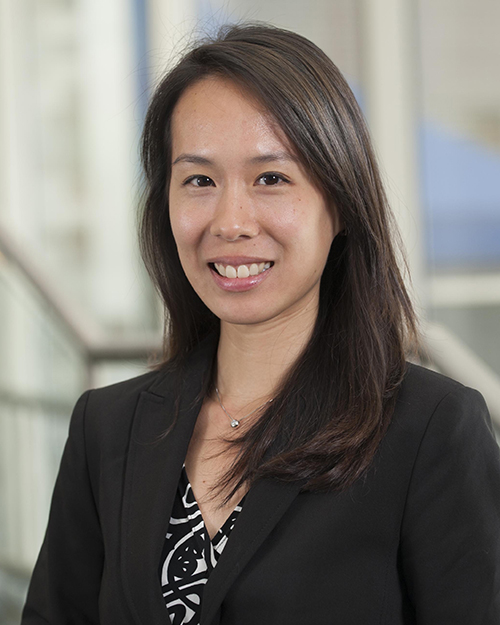 Kay See Tan '08
Received Ph.D. in biostatistics this year
Arriving in the U.S. from Malaysia 10 years ago, Kay See Tan '08 has always had a passion for serving others. Now an assistant attending biostatistician at the Memorial Sloan Kettering Cancer Center, the premier cancer treatment and research institution in the country, she first heard about biostatistics as an undergraduate at Messiah College.
"During one of the math seminars, a Messiah alum described his work with HIV at a major pharmaceutical company," explained Tan. "What he described matched what I was interested in as a career."
Biostatistics is a field that applies statistics to medical data in order to bridge the gap between theory and practice. In addition to two years of internships in biostatistics while at Messiah College, Tan also worked after graduation as a statistical analyst at the Penn State Hershey Medical Center Division of Biostatistics in Hershey, Pa. She then pursued a Ph.D. in biostatistics at the University of Pennsylvania, graduating in May. Immediately after completing her doctoral work, she was offered the job at Sloan Kettering.
"My job at Hershey Medical Center made me realize the importance of biostatistics in the health field and in the lives of many," said Tan.
Her duties at Sloan Kettering include providing statistical support to physicians and investigators who are researching the causes, prevention and a possible cure for cancer.
" My job is directly linked to a cause I believe in, and I am using my talents and skills to improve the lives of cancer patients and to serve the greater community," said Tan.
Tan says her years spent at Messiah College built character. As a student, she traveled to Africa for ground research as a member of the Collaboratory's Mali Water and Disabilities Studies.
"That trip changed my life and my attitude toward service," said Tan. "As a result of that experience, I am now part of the Statisticians Without Border outreach group that provides free statistical consulting to organizations in need."
In addition to excellent academics, Messiah provided a nurturing environment in which she could focus on her faith and integrity.
"I was given an avenue to pursue and hone my talents and abilities in order to get to where I am today," said Tan.
Adela Antal '16