Education Department Honors Projects
Application Process
Students who wish to pursue Education Department honors collaborate with a faculty member to develop a personalized Honors project. Because of the Professional Semester during the senior year, Education students need to begin the Honors sequence (EDUC 497 and 498) during their junior year.
Watch this video to learn more.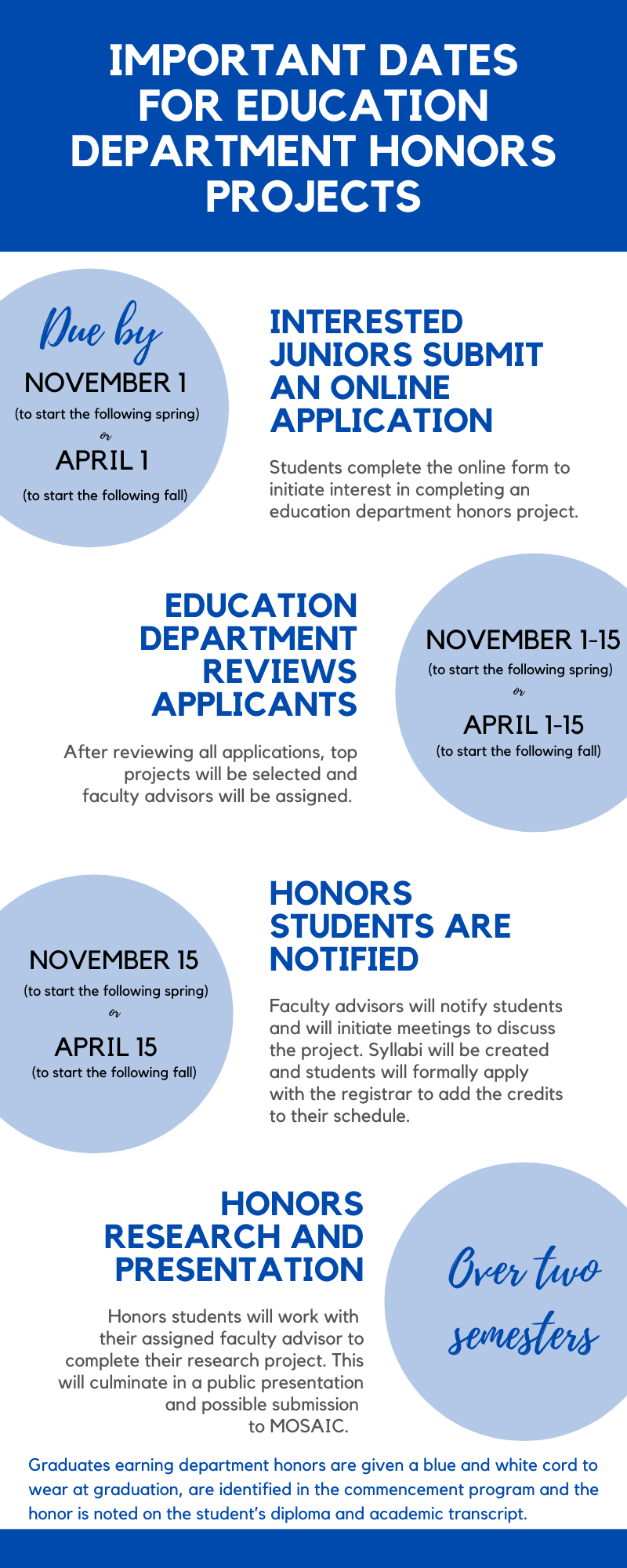 Current Honors Students
Shannon Hogan- Education Department Honors
For her project, Shannon designed Alternative and Augmentative Communication banners and boards to use at Area M Special Olympics events. She presented at the state conference of Pennsylvania Council for Exceptional Children and international convention of Council for Exceptional Children.
See more of Shannon's research here on MOSAIC: Augmentative and Alternative Communication (AAC) for Special Olympics " by Shannon Hogan (messiah.edu)
When asked how completing an Education honors project impacted her, Shannon said, "An Education honors project has given me the ability to combine my minor in Speech and Language Pathology and my major in PreK-4/Special Education. It has allowed me to explore what I am most passionate about in a way where I can put the two together and share with the Messiah community and beyond. This opportunity has given me the experience to present for the Council for Exceptional Children at the state conference and the national conference."
An Education honors project has given me the ability to combine my minor in Speech and Language Pathology and my major in PreK-4/Special Education. It has allowed me to explore what I am most passionate about..." -Shannon Hogan
Examples of Past Projects:
The types of projects you can complete fall into three different categories. Here are some examples of past projects and topics that former students have finished:
Anna Marie Clark, University Honors Project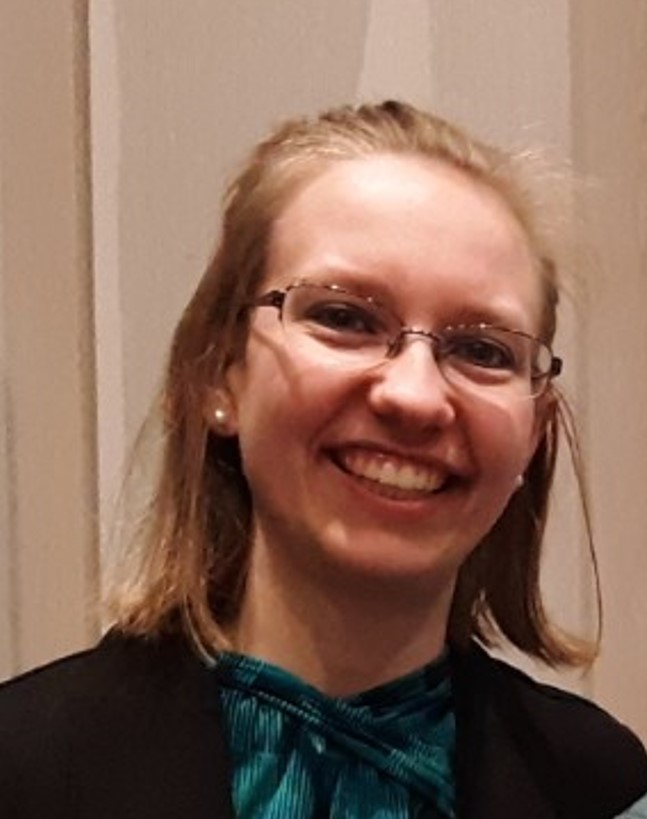 Anna Marie completed an extensive literature review about transition issues and options to support independent living of adults with intellectual disabilities. Extended that to co-present at international convention of Council for Exceptional Children, spring 2020. Proceeded to doctoral program in Occupational Therapy.
Dani Pianucci Aschmann, University Honors and Education Honors

Collaborated with faculty to conduct a study of growth across one semester for freshmen who take the study skills course at Messiah. Measured pre and post gains in 5 subscales of metacognitive regulation. Presented findings and implications to 2 university administrators.

Dayren Soto, Education Department Honors

Conducted an Auto-Ethnography, studying herself as an English Language Learner. Included artifacts such as report cards, childhood journals, etc.
Julianna Harris, University Honors and Education Department Honors
Julianna developed materials to support use of children's literature in the Oakes Museum of Natural History. She proceeded to obtain a Masters in Museum Education and now works as a Museum Educator in Massachusetts.
Paige Grotte Hendricks, Education Department Honors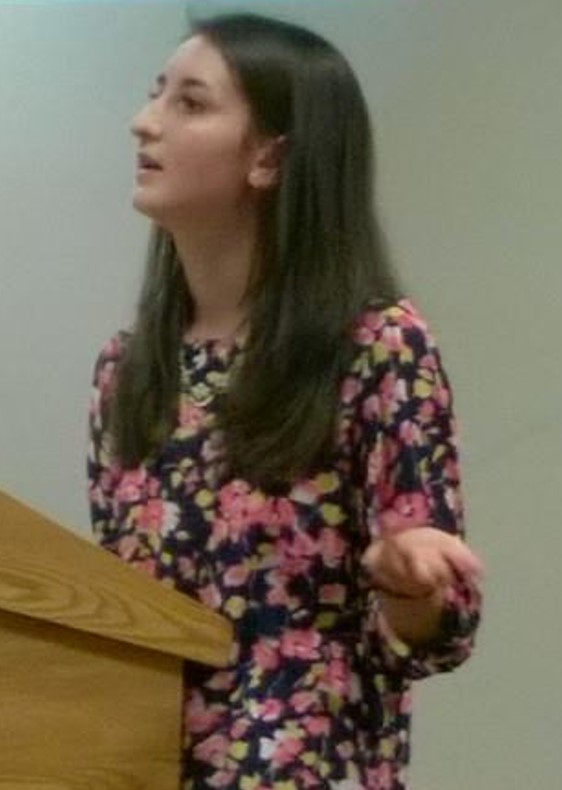 Paige designed social stories and visual schedules to support children with autism participating in field trips to the Oakes Museum of Natural History.
Laura Parks Weittstein, Education Department Honors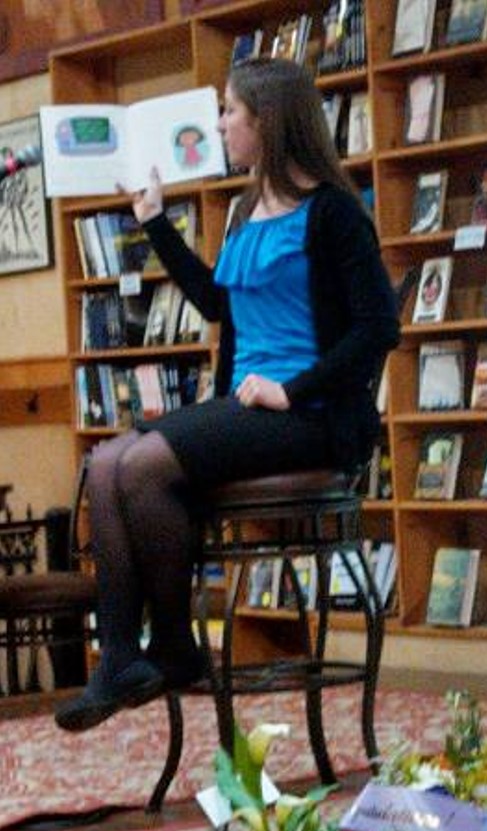 Laura studied math-related children's picture books to determine gaps in the material. She then wrote a book to fill a gap in data and probability.
Funding Opportunities
Some past honors students have needed or chosen to purchase materials for their projects. We would like to help you with this! See below for some available awards you can apply for to help with any costs associated with your research. You can also use funding to support the costs associated with presenting at a conference:
Dr. Dorothy J. Gish Women in Leadership Award
A monetary award given to full-time female students at Messiah University who aspire to develop their gifts and advance in leadership roles. The maximum award for each individual proposal is $400. Students can apply using this application.
Anita Voelker Scholarship Fund for Research in Literacy Education
A monetary award open to students in the Education Department who are conducting, presenting, or writing about research in a field related to literacy. This can include Family Literacy, Children's Literature, Emergent Literacy, TESOL Literacy, Technology and Literacy, Writing Methods, Oral Literacy, Storytelling, Listening Skills, and other cross-departmental research collaboration with literacy as a focus. Learn more and apply for funding here. $150 max per person for an honors project.
School of Business, Education and Social Sciences Scholarship 
The School of BESS and the School of the Humanities recognizes the importance of student participation in various academic activities including professional conferences, research opportunities and travel associated with learning.  There are limited funds for students who are majoring in a program within these Schools to apply and receive funding. Funds will be awarded based on various criteria, such as, but not limited to (a) amount of funds designated for each major within the school, and (b) purpose of the activity. All students must complete the form on this page and submit to the Dean for consideration.
Library Student Research Grant Award, Sponsored by Friends of Murray Library
The objective of this award is to provide seniors an opportunity to experience a taste of graduate school or professional level research using both Murray Library's print and digital collections as well as other relevant research materials for their chosen topic located at other institutions or organizations. The amount of this award is $750. Please submit the attached application to Tracy Sheaffer at tsheaffer@messiah.edu.