As a Christian business program, we believe that we honor God by preparing our graduates with a world class education that enables them to compete with graduates from other top business programs in the country. We wrap everything we do in faith, which differentiates our graduates as ethical employees and entrepreneurs who are able to utilize their careers to bring glory to God. We have 11 full-time faculty members who are experts in their various fields, who train, equip, and disciple students. We want you to become a member of our family, so we hope that you find the various pages on our website helpful. If you have any questions, please do not hesitate to reach out to the Department Chair, Dr. Andrew Babyak.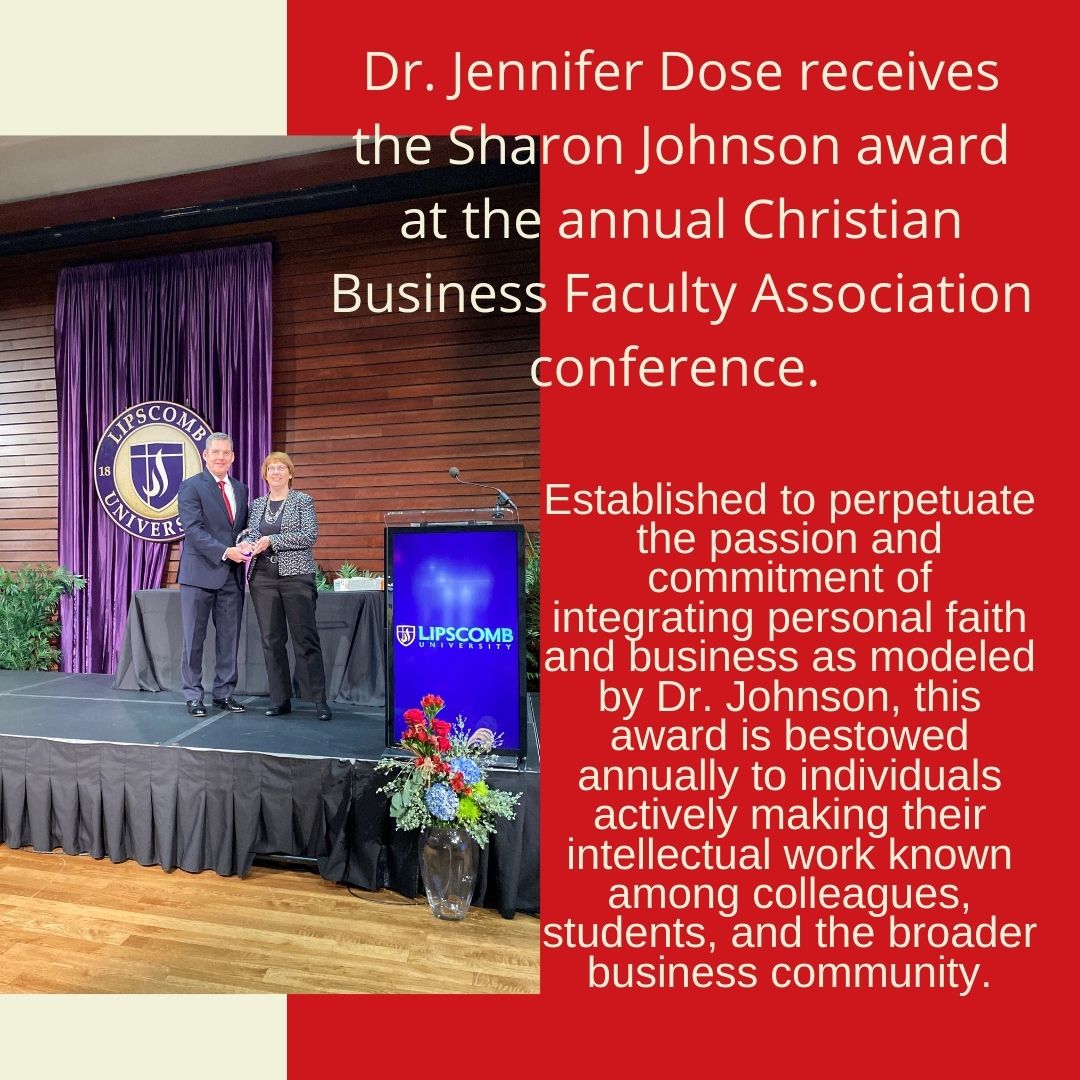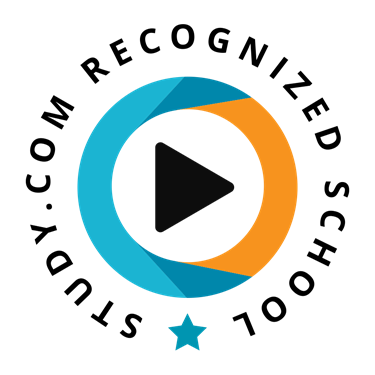 The International Business program within the Department of Business has been ranked #6 on Study.com's Best 50 International Business Schools List
The International Business program within the Department of Business has been ranked #6 on Study.com's Best 50 International Business Schools List. Check out this link to read more about this ranking: Study.com's Top 50 International Business Schools

Over 40 million visitors per month use Study.com to research potential schools, degrees, and careers. Many international business programs were considered when ranking schools for this list and our program was selected based on academic and career resources for international business students, the quality of education in international business, faculty, and more!
Study.com
Messiah's finance program accepted by CFA Institute as part of its University Affiliation Program
Messiah University's Department of Business is pleased to announce that the Bachelor of Science (B.S.) in finance has been accepted by CFA Institute as part of its University Affiliation Program. This status is only given to schools whose degree programs cover at least 70 percent of the material that appears on the rigorous Chartered Financial Analyst® exams. Messiah is the ninth institution in the state of Pennsylvania to achieve this prestigious designation at the undergraduate level. As a CFA-affiliated institution, Messiah's finance program is allotted a certain number of scholarships for students to sit for the CFA exams in their senior year. It also gives students access to CFA Institute curriculums, journals, webcasts and other educational resources. The principal contact for this program at Messiah University is Dwayne Safer, CFA, assistant professor of finance.
The Bachelor of Science (B.S.) finance degree program at Messiah University, one of the top private Christian schools in the U.S., focuses on practical application of financial theory using distinctive, state-of-the-art techniques. These techniques will uniquely prepare and equip students to be an effective leader in the field of finance and to impact the world for Christ. Centered around the Ralph S. Larsen Finance Lab, the program includes numerous opportunities for hands-on corporate finance and investment management experience.
Finance Video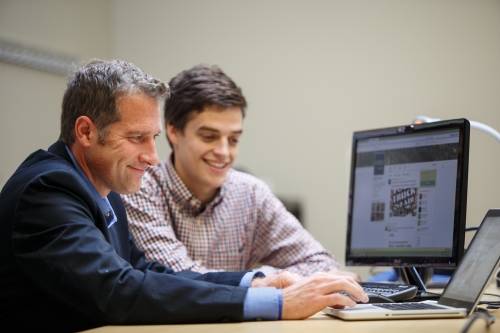 Digital Marketing Certificate Places Messiah's Marketing Program Among Top 2% of Accredited Marketing programs for Digital Marketing Preparedness
With its new Digital Marketing Certificate, Messiah University's Marketing Major allows students to reach an elite level of preparation for recent changes in the marketing field, giving graduates the skills needed for some of the most in-demand jobs in the digital economy.
Messiah's marketing program is unique in that it requires specialized courses in digital and social media marketing and offers a specialized undergraduate Digital Marketing Certificate. According to a study in the Journal of Marketing Education, those distinct features place Messiah's marketing program among just 2% of accredited marketing programs in the U.S. that offer this most advanced level of digital marketing preparedness.
Why is digital marketing so important? A 2018 Marketing Hiring Trends Report indicates that 69% of marketing leaders are hiring more marketers and 59% of those hiring want digital marketers. However, only 19% of people with those skills are in need of jobs. Messiah's Digital Marketing Certificate program is designed to fill that skills gap and help meet organizational demand for digitally-adept marketers.
In the digital age, people need to take special steps to acquire cutting-edge skills and remain relevant to changes in professional practice. A digital marketing certificate increases a person's marketability throughout their career, preparing them for success in influential, in-demand positions that positively impact our world.
Read More