Our Mission:
The Engle Center for Counseling and Health Services adheres to the highest ethical standards of our profession and provides high quality physical and mental health care to the Messiah University community. This care is based on the latest medical and psychological knowledge and is rooted in values of trust, inclusivity, respect and compassion for each person. In addition to treating physical and mental health needs, the Engle Center supports the mission of Messiah University by providing partnerships and learning opportunities that enable students to develop lifelong habits of healthy living.
COVID-19 Resources:
The world, and our campus, is in the midst of global pandemic that has profoundly changed the way we live and learn. The Engle Center is committed to providing support and resources to our community that keep us healthy and successful. We understand that the challenges of COVID bring added stress to our educational endeavor. Here are some recommendations and resources that will help you cope with COVID-related stress.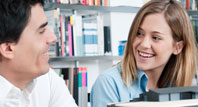 Health insurance is mandatory for all students
You are required to either enroll online in the Messiah University sponsored Student Health Insurance plan, or submit an online request to waive coverage. If you are covered by your own plan, or your family's health insurance plan, you still need to take action to inform us of the coverage. Please review your current plan to be sure that your benefits extend to the Pennsylvania area.
For questions about the plan, please contact Paige Fritz at Messiah RCM&D at 1-800 346 4075, Ext. 1607,
First year and Transfer student will be able to waive insurance 1 week AFTER class registration.