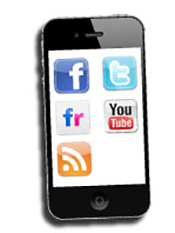 The Office of Marketing and Communications manages Messiah University's official accounts on Facebook, Twitter, Instagram, YouTube, Pinterest, and Snapchat.
Get social with us! Follow along and join the campus conversation on any of these channels!
Best Practices
We also have some best practices that we recommend our campus colleagues consider when using social media to promote their programs, departments and initiatives. Please contact Danielle Ran or Deanna Preziosi to discuss best practices for your department's social media channels, or to set up a time to meet.