Meet Rusty
Hometown: Mechanicsburg, PA
Degree: Athletic Training
Why I love Messiah: I love Messiah for its welcoming academic community and the dedication to combine rigorous academics with a Christian worldview.
My friends would describe me as: Sincere, Consistent, focused on details, and energetic
Favorite spot on Messiah's campus: The fitness trail
Favorite food served in Lottie Nelson Dining: Chicken Cheesesteak with fries
Best place to visit around Messiah: The Appalachian Trail
Hello! Thank you for your interest in Messiah University. I am very excited that you are considering this wonderful institution in your college selection process. My name is Rusty Hoffman, and I graduated from Messiah in 2008 with a degree in athletic training. I am privileged to be working with you throughout the admission process.
My Messiah University experience was filled with many fond memories and unique educational opportunities. The holistic educational approach at Messiah helped me grow mentally, physically, spiritually, and emotionally. The numerous clubs and organizations provided ample opportunities to interact with students that had similar interests. Messiah University created an environment that combined rigorous academics with an engaging social atmosphere. The professors at Messiah cared about my personal and educational success. I am confident you will have similar experiences and find that Messiah University is a great fit.
As a past transfer student to Messiah University, I know firsthand that the college transition process can seem daunting and overwhelming at times, but I am here to help you and your family every step of the way. Please contact me to ask any questions! I hope to see you on campus!
Rusty Hoffman
Associate Director of Admissions, Transfer Recruitment
Territory served
Transfer students
Spring starts
Post baccalaureate
Athletic Training/MSAT 5-year program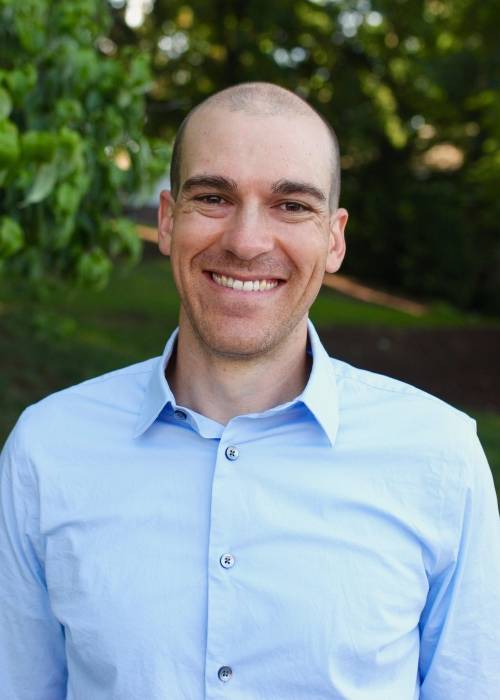 Rusty Hoffman
Associate Director of Admissions, Transfer Recruitment