MCFR (Messiah Council on Family Relations)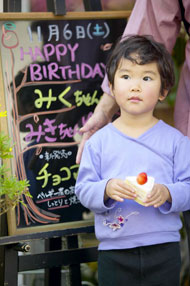 MCFR, a professional student organization affiliated with the National Council on Family Relations, strives to provide opportunities for family-oriented educational, social, and service-based activities. By joining together with the common purpose of preparing ourselves to better serve families, MCFR fosters a sense of identity and enhances professional development among students and faculty interested in family related issues. For more information e-mail MCFR@messiah.edu, or check out the MCFR webpage.
Open Houses & the Diplomat Program
The HDFS Department has 4-6 Diplomats who attend college preview days/open houses and share information about the department with prospective students, helping potential students learn about the department (courses, faculty, career opportunities, etc) and about college life in general in order to help them decide if Messiah University and the HDFS or FCS Education major are right for them. For more information contact Dr. Raeann Hamon .
EAMU (Education Association of Messiah University)
A student organization designed to provide opportunities for education majors, including those in Family & Consumer Sciences Education, to collaborate and grow in professional knowledge. For more information on EAMU visit this link.