Student opportunities
Messiah University Language, Literature and Writing students have numerous opportunities to grow outside the classroom, whether that be through interaction with the Messiah community, local community or the world as a whole! Get in touch with your creative side and write for The Pulse, Messiah's student-run media hub, or contribute to The Peregrine Review, our student-published literary journal. You can also get involved in community service through the Poetry in Place workshops, offered through The Center for Public Humanities. But that's not all! Check out the rest of our opportunities below, from studying abroad to embarking on a graduate-level honors project!
Double Major and More
Discover how flexible our English major is in pursuing multiple areas of study!
Learn more
The Writing Center
Work for the Writing Center and gain valuable experience in peer review!
Learn more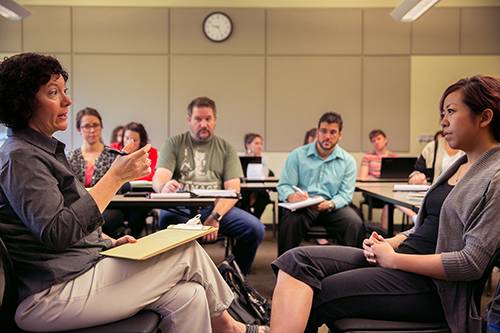 Departmental Honors and Undergraduate Research
Go beyond traditional classroom learning and delve into independent research!
Learn more