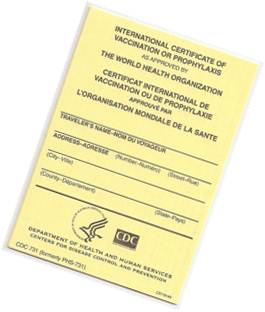 TRAVEL CLINIC FAQS
We proudly offer comprehensive pre-travel medicine services to our students and staff who are traveling on Messiah sponsored international trips.
How do I schedule my appointment?
To schedule your travel appointment, go to your STUDENT HEALTH PORTAL and navigate to FORMS. Complete the TRAVEL FORM in your Forms list. Then call 717-691-6035 to schedule a TRAVEL APPOINTMENT.
How far in advance should I schedule my appointment?
Some immunizations can take up to 2 weeks to take full effect. It can also be hard to schedule an appointment at certain times of the semester, so plan ahead and schedule in advance. We recommend scheduling at least a month in advance of your trip.
How should I prepare for my appointment?
You must have the TRAVEL FORM on the Health Portal completed before scheduling. Also, while in the Health Portal, go to MY PROFILE to access your IMMUNIZATION HISTORY. Check to see that we have your most up to date immunizations. If not, upload a copy of your most current vaccines or bring them with your to your appointment. Treatment decisions are made based on your immunization history. Please note, if you are getting your travel physical done elsewhere, please print and take this form. You will complete Part A and give it to your medical provider, who will complete Part B and return it to you to hand in to your trip leader. Part A is your medical history, Part B is a Travel Health Clearance.
Messiah Travel Health Form and Clearance Form
How will I know what vaccines/medications I will need for my trip?
Will my insurance cover my visit and vaccines?
We do not bill your insurance at the Engle Center, but we can provide you with an itemized receipt at your request. Going for a travel visit at a local travel clinic is generally 4-5 times the cost. Check with your insurance to see if they cover travel expenses - coverage varies among plans. There is a $60 charge for your travel visit and there may also be fees associated with travel immunizations. If you have a question about the cost of your visit please contact us at Englecenter@messiah.edu. You can pay for your visit with a credit card at the time of service or it can be billed to your student account.
How long will my appointment take?
Please allow 60 minutes for your travel consultation as we have a great deal of information to review and our staff will need time to prepare your vaccinations and travel documents.